2021 JIM AND FAY POWERS MUSIC SERIES
PEN MAR PARK
14600 Pen Mar - High Rock Road - Cascade, Maryland 21719
"RAIN OR SHINE - NO CANCELLATIONS"

Dances are provided by the Washington County Parks and Facilities Department
For More Information Contact: David Brooks at 240-313-2807
Music Contracted by: Fay Powers 301-739-9424
YOUR FINANCIAL HELP IS APPRECIATED! THANK YOU VERY MUCH!
ALL DANCES ARE FROM 2:00PM TO 5:00PM ON SUNDAY AFTERNOONS
May 30 - Back to Back
August 01 - Andy Angel Quartet
June 06- Arrow
August 08 - Music by Just Us
June 13 - Rocky Birely Combo

August 15 - CG and Company

June 20 - Mike Surrat Band

August 22 - Unforgettable Big Band

June 27 - Dave Winter Group

August 29 - Rocky Birely Orchestra

Everybody's Day

July 04- Dentente


September 05 - Back to Back
July 11- Headliners
September 12 - Lancaster's AM Radio
July 18 -

Spectrum

September 19 - Rocky Birely Combo

September 26 - George Kindall Combo

July 25 - Jay and the Jingos
October 03 -

Spectrum
Dance Pavilion Policies Do Not Permit:
Sitting on the Stage - Folding Chairs - Reserved Seating With Blankets -Blocking Pavilion Entrances.
For Policy Questions Call: David Brooks at 240-313-2807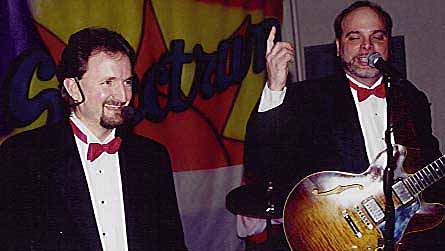 JULY 12, 2018 WAS A MEMORABLE DAY
BEAUTIFUL WEATHER, WONDERFUL CROWD AND MANY MEMORIES.
If you missed SPECTRUM, you missed a great afternoon. Check out the Pen Mar schedule for 2019. Lots of talented musicians will be providing music on Sunday afternoons. Plan a picnic lunch, bring the children and enjoy the music of Pen Mar Park.
Please feel free to print this schedule and distribute it to your friends !